Louis Vierne
Recording Vierne's Fifth Symphony
I played a concert in Uppsala Cathedral a couple of years ago. The programme contained only two large works: Olivier Messiaen's Messe de la Pentecôte (27 minutes) and Louis Vierne's Fifth Symphony (45 minutes). As an encore I played Astor Piazzolla's Milonga del Ángel in my own transcription.
Despite the sweltering August heat, the concert was a rare peak experience for me, one I shall never forget. I have probably never played better and was surprised to receive a standing ovation. This was also the last time my mother heard me play; she would be dead from cancer in March the following year.
The fifth Vierne Symphony is his most Wagnerian and most desolate and depressive symphony. It also offers deep insight in the human condition as it progresses from resignation and gloom via defiance, ridicule and nostalgia to arrive at the in-spite-of-everything exuberance of the finale.
Andrew Canning, Assistant Organist and Director of Music of Uppsala Cathedral and one of the leading concert organists of his generation (he'll be recording all six of Vierne's symphonies for BIS this year), has kindly and generously given me the opportunity to return to Uppsala Cathedral for a recording session.
As Vierne's Fifth is conspicuously absent on YouTube, probably due to its length and difficulty, I thought I'd go the extra mile and record it on video.
Thus the excellent Pär Fridberg, himself a proficient organist and experienced recording engineer, has agreed to do the recording using four HD cameras and professional sound equipment. I'll be playing the Ruffatti organ. (We'll also be recording the Piazzolla.)
The recording is scheduled to take place mid June. The results will be published on YouTube and Vimeo. And I just might be playing in a kilt. ;) Stay tuned!
---
The following picture is from the rehearsal before the concert: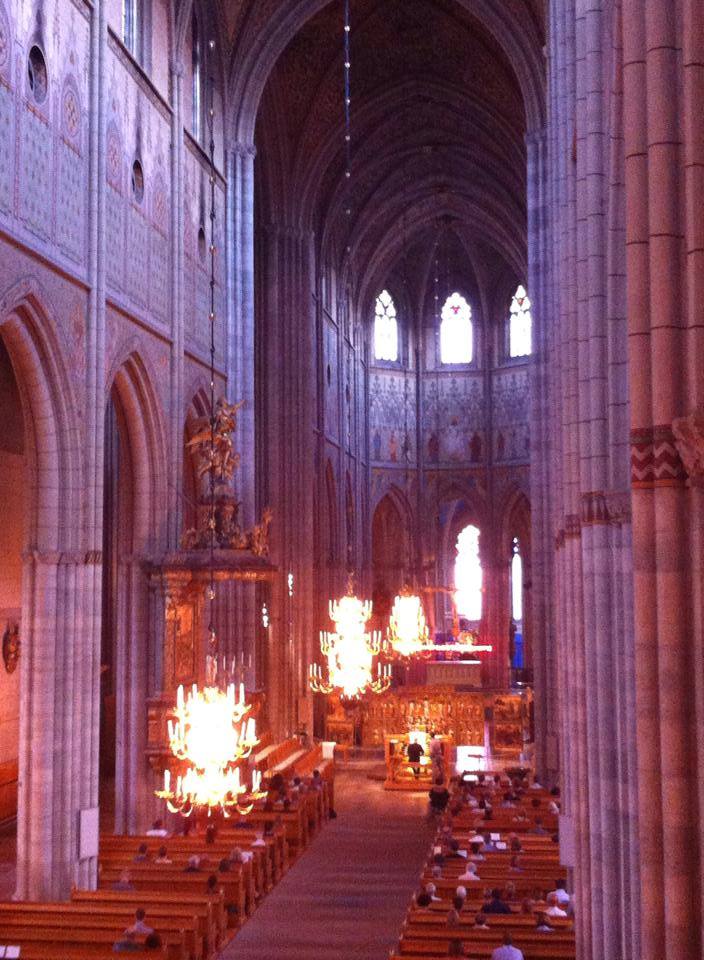 Peter ORGAN
organ Louis Vierne symphonic organ music Uppsala Cathedral Ruffatti Andrew Canning Pär Fridberg
Dialogue & Discussion